SNOWKITCHEN is a tiled kitchen,
in a distinctive retro style. This fitted cooking space consists of two countertops made from materials and aesthetic elements that evoke the '70s. With this in mind, the design relies on porcelain, acrylic glass and aluminum and a geometry of large radii. Snowkitchen's main character and central element is the modular tile by D-Tile. Using its functional shapes, I created a continuous ceramic skin that envelops this robust and practical kitchen.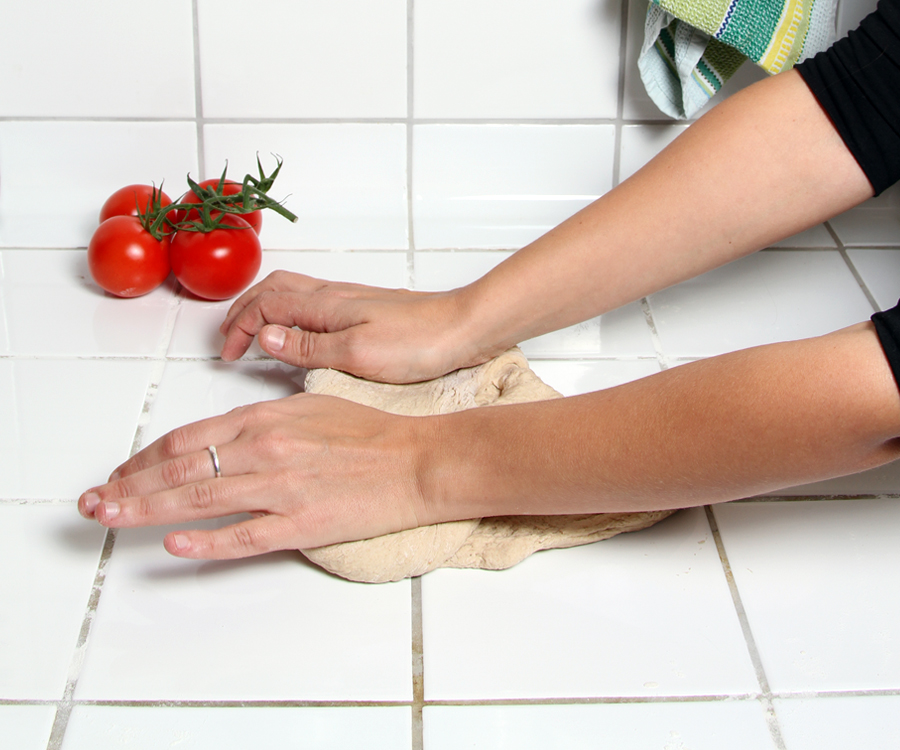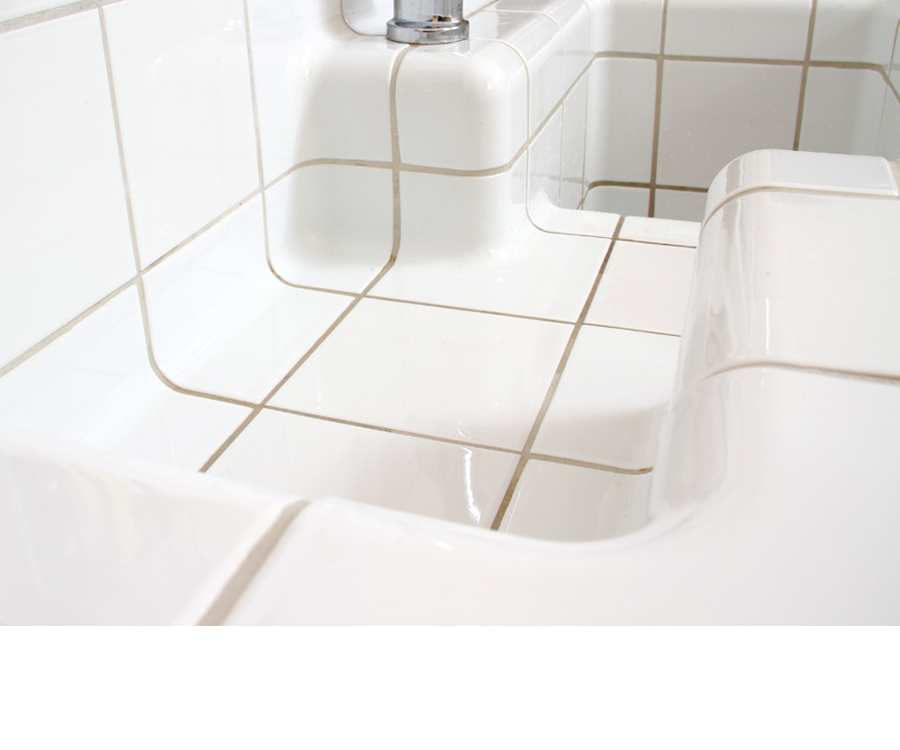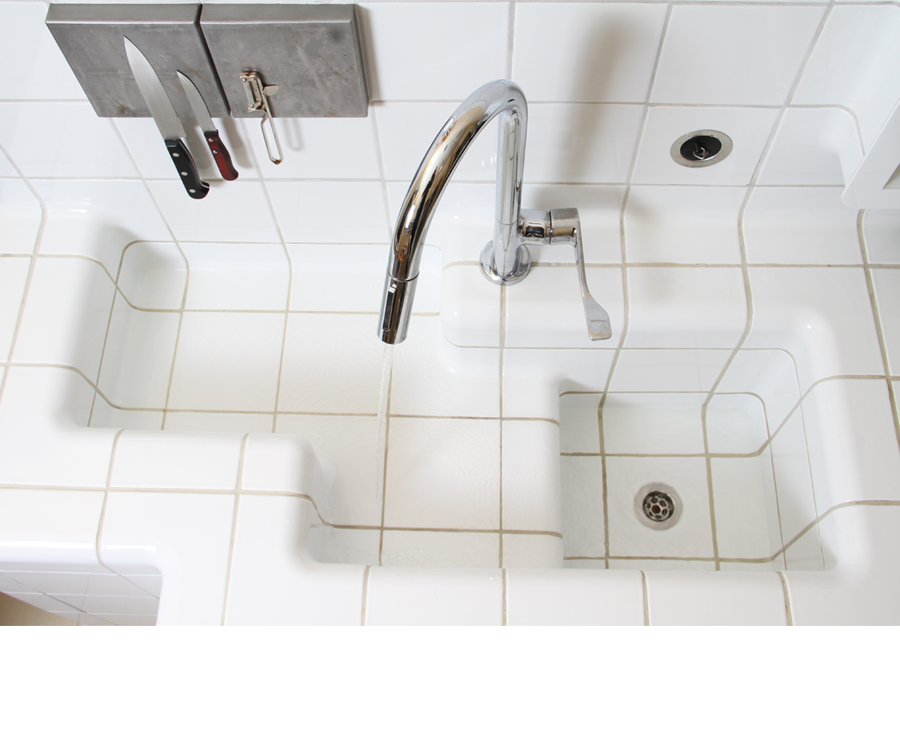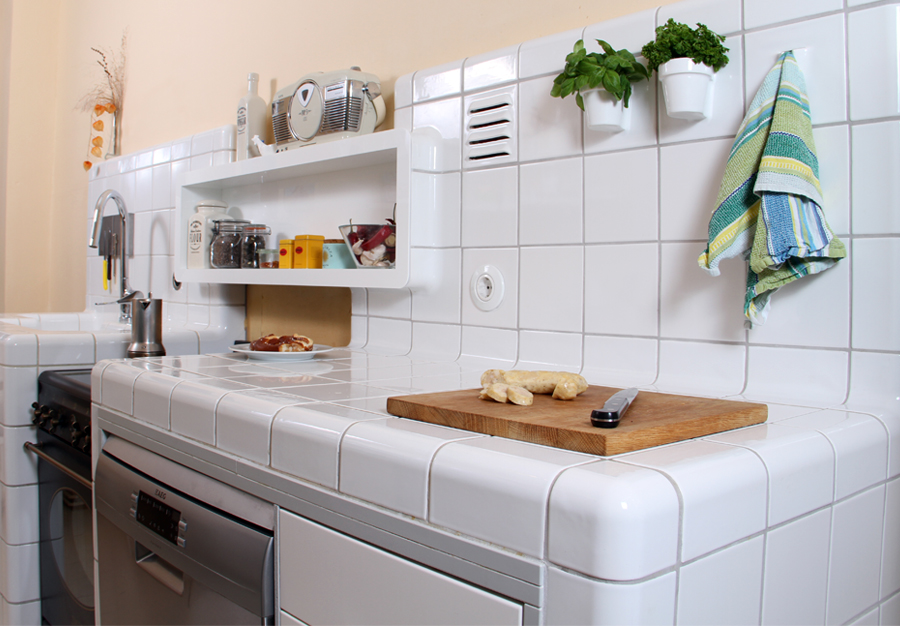 At the same time, this skin serves as a storage space between the two working areas.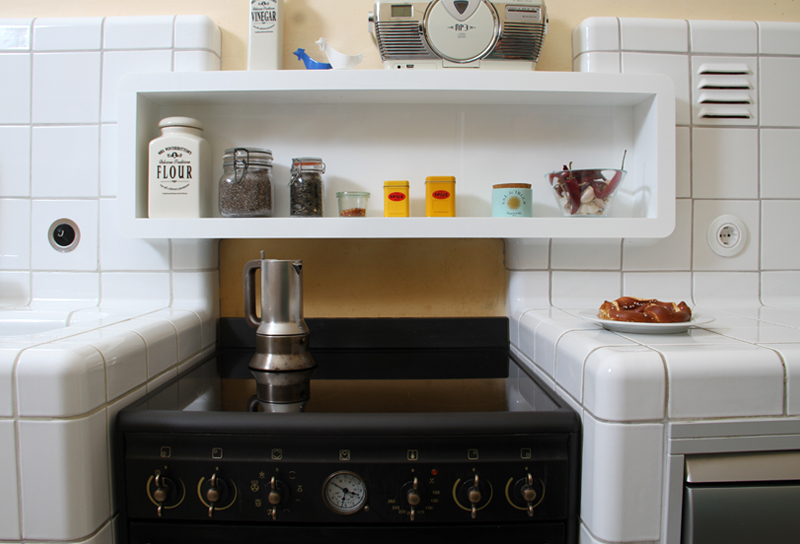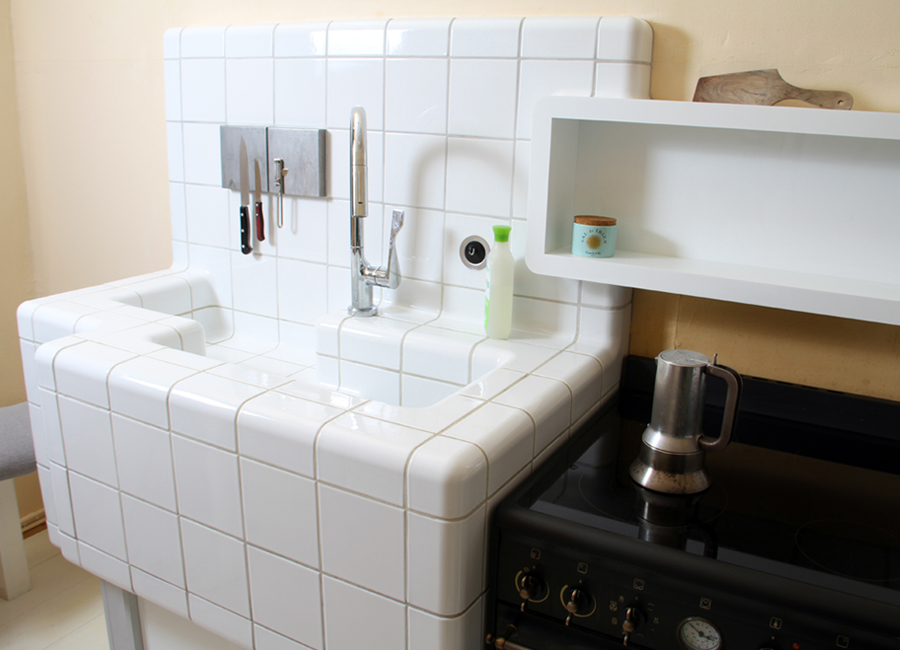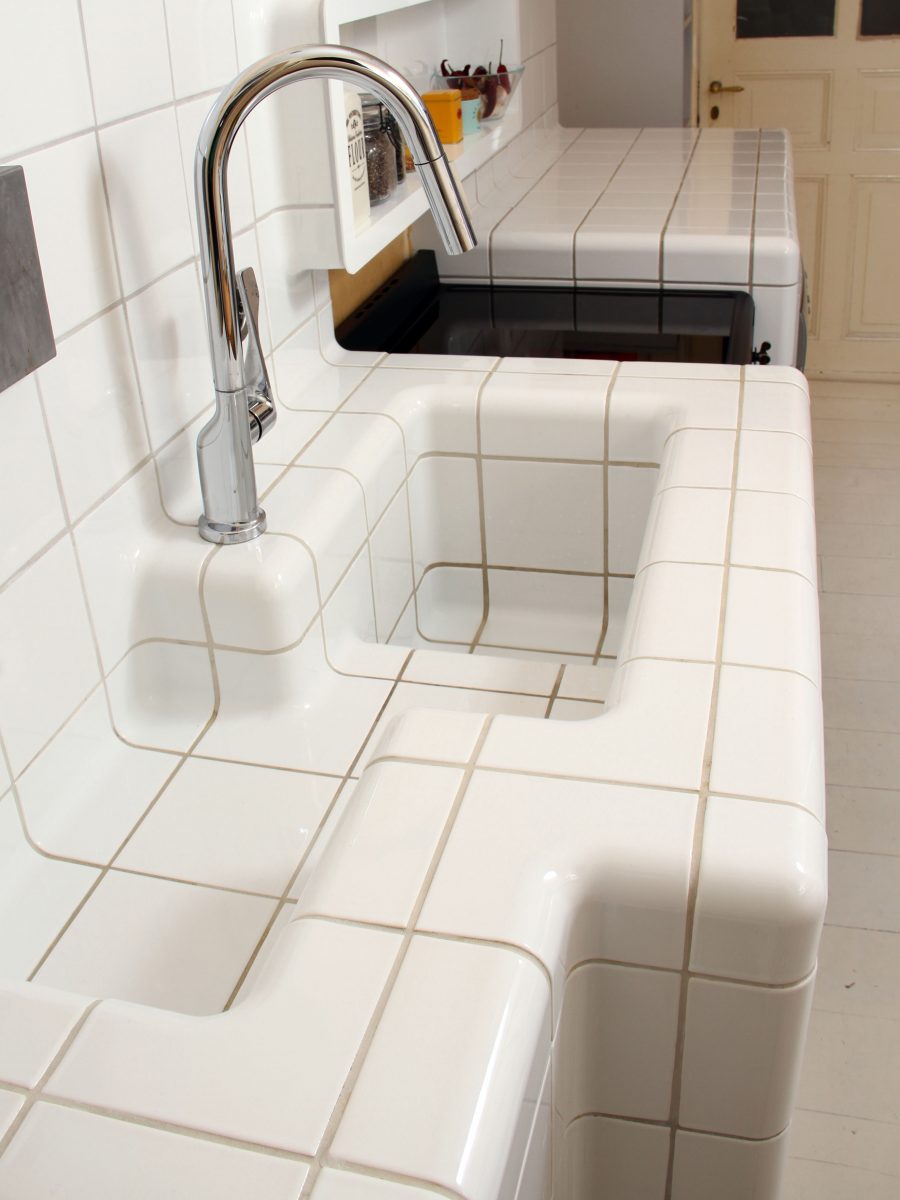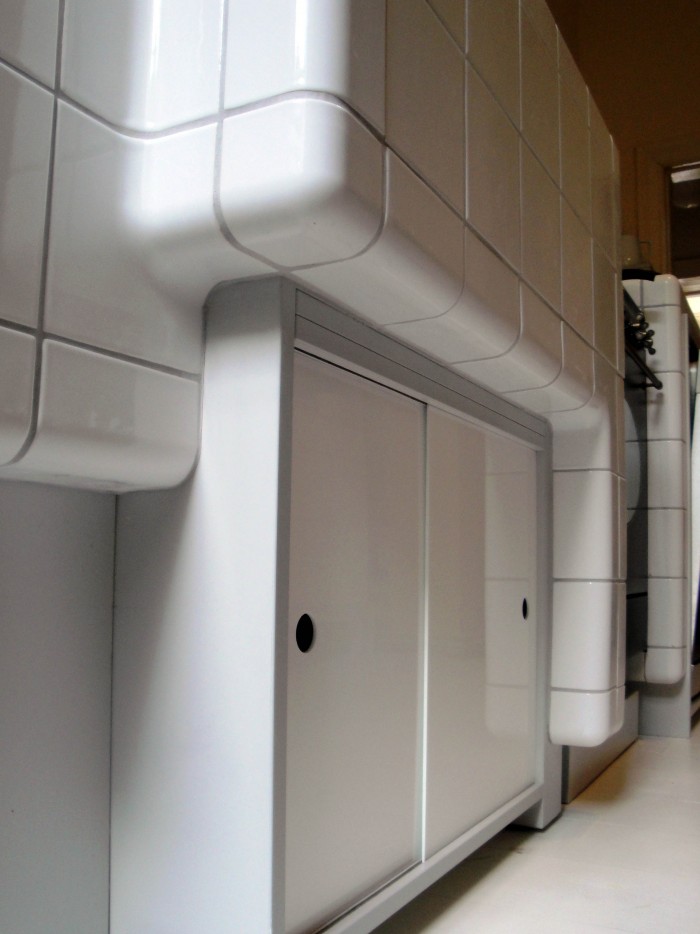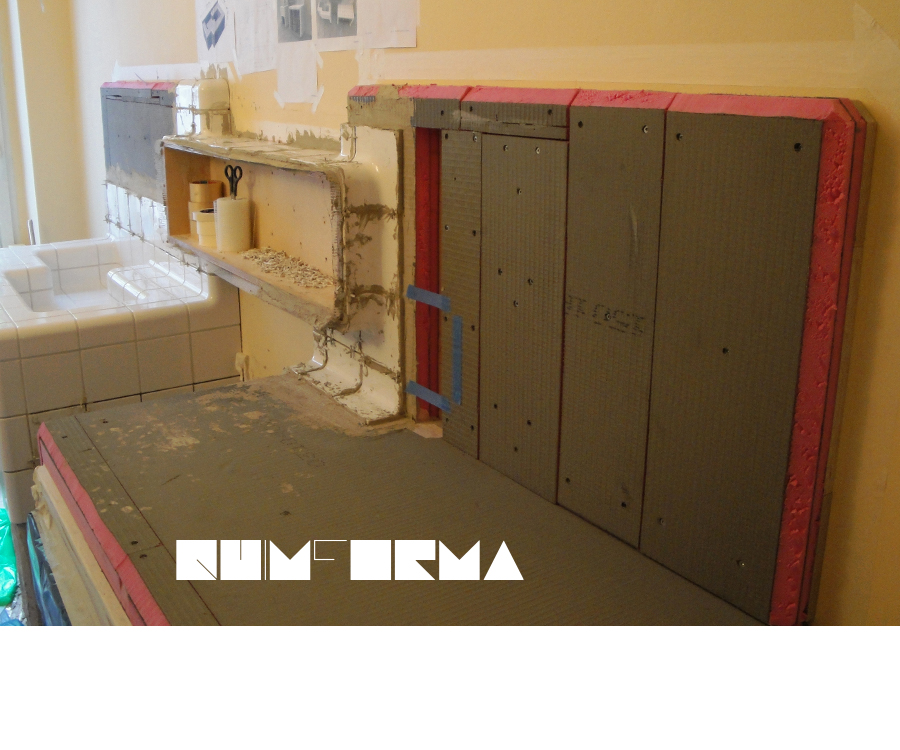 Berlin, 2014