JOY BAR Enjoy on both sides!
This mobile bar was designed to be easy to transport and to set up. Meant to adapt to all kinds of events, JOY BAR is highly versatile because it offers customizable service and usage. The idea behind this product is that every barman configure JOY BAR according to his or her needs.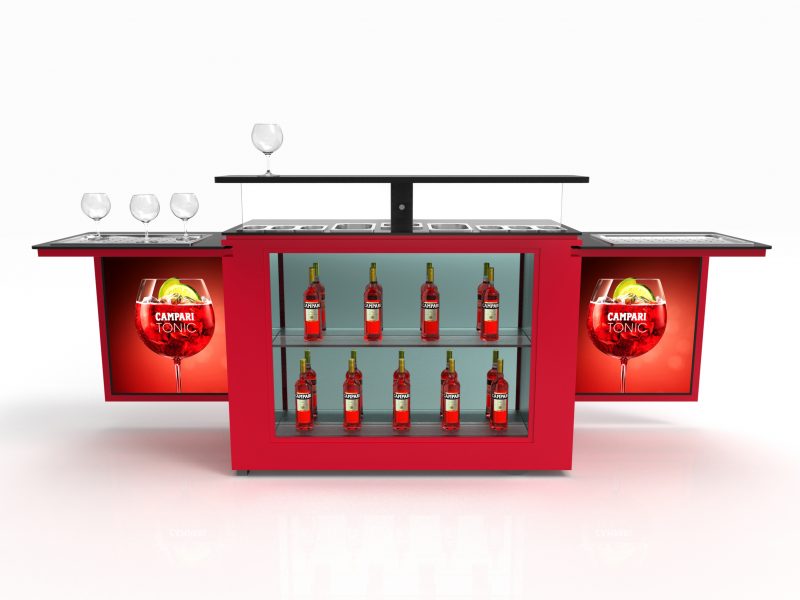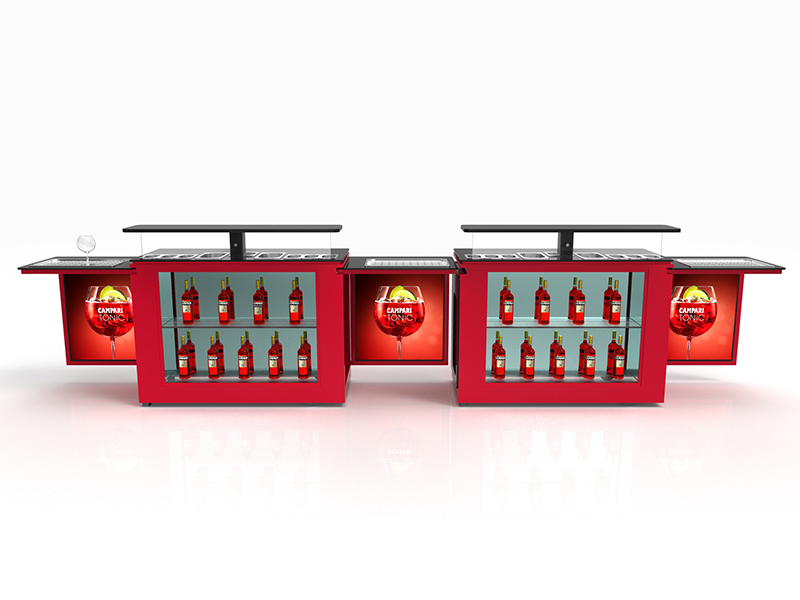 The basic set consists of various containers of different sizes and functions. Further possible configurations include graphics, water, lighting, refrigeration and more…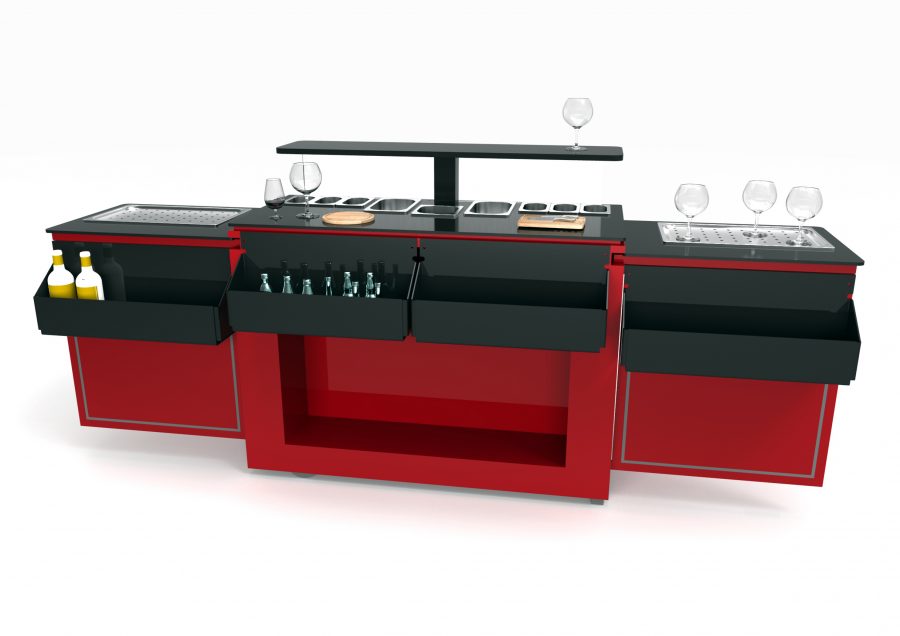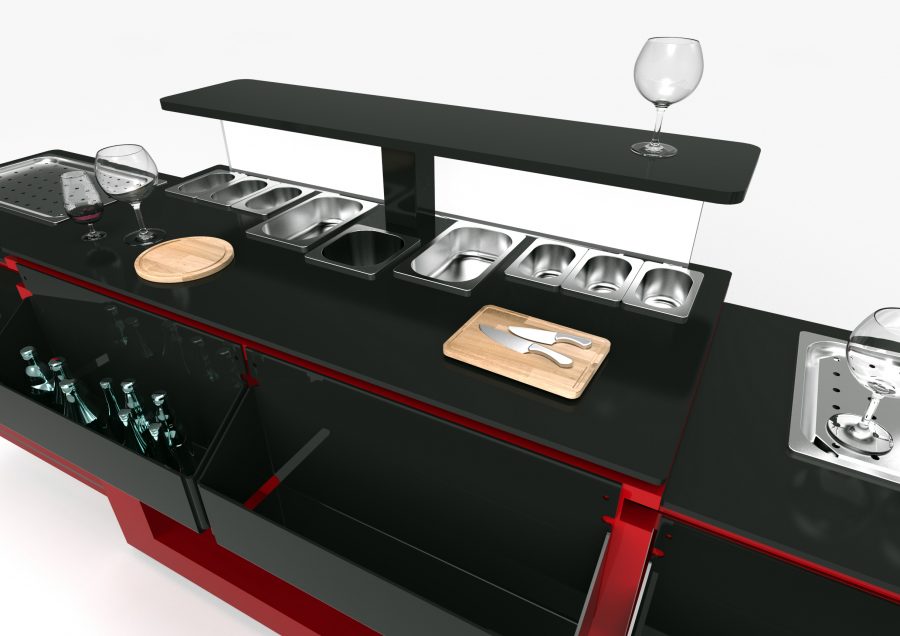 When in use, it has a countertop of 270 cm in length and, in addition, a smaller superposed serving bar and bottle racks.
Minimal dimensions for transport are: 130 x 120 x 57 cm (width x height x depth).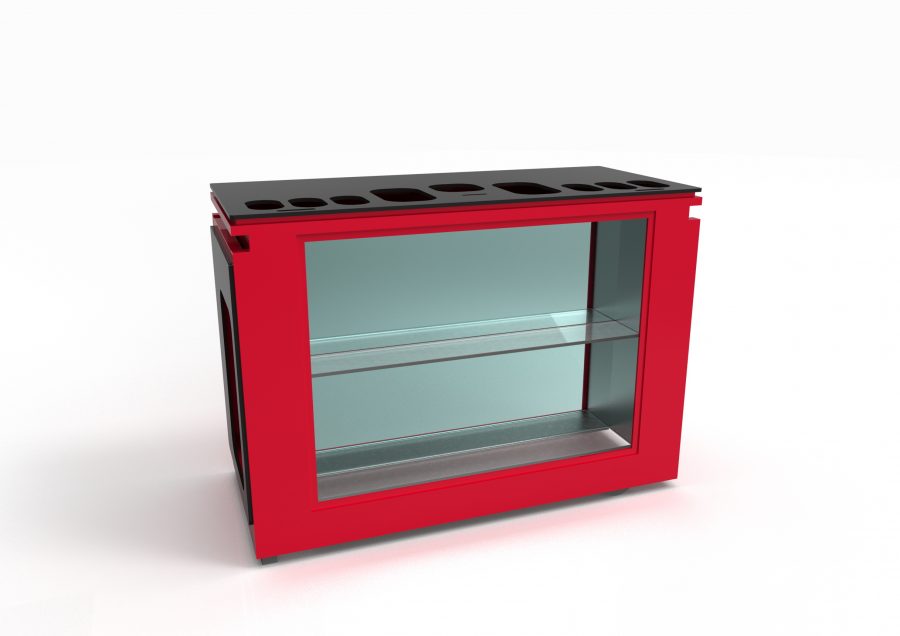 If you're interested in renting and/or customizing this product to our specifications, don't hesitate to call me!
http://magrada.com/materiales/joy-bar/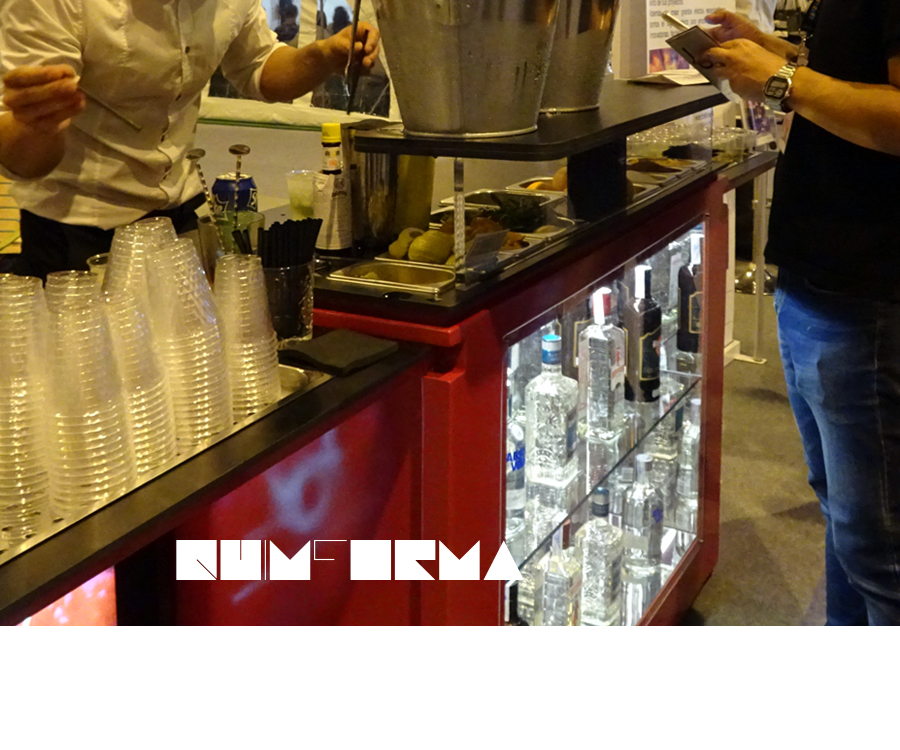 Barcelona, 2017