The Nòmadin are stackable modular boxes
thanks to their 4 sides fitting together like LEGO pieces, to avoid any wobbing, unwanted movement and/or possible accident!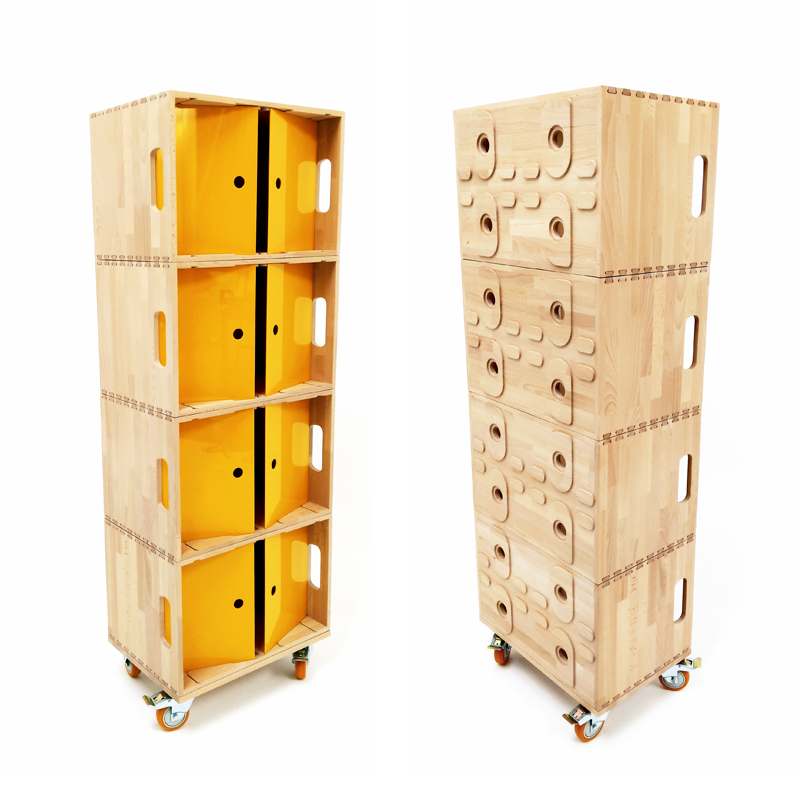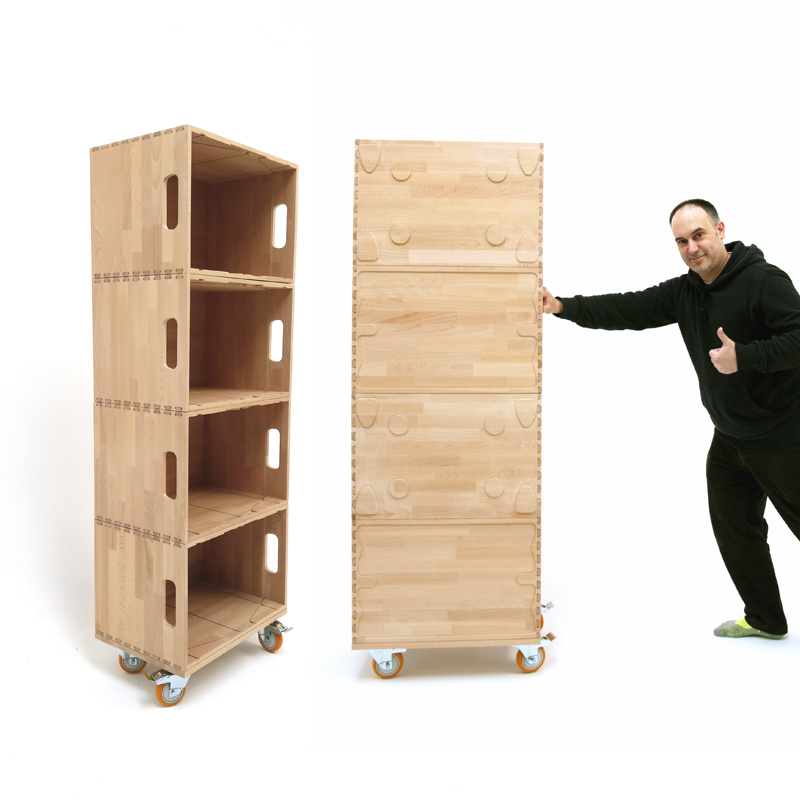 With the Nòmadin boxes, which are made of strong beech board, we can configure multiple options of modular shelving. This is a very versatile bookshelf which is easily changeable depending on the needs of the moment.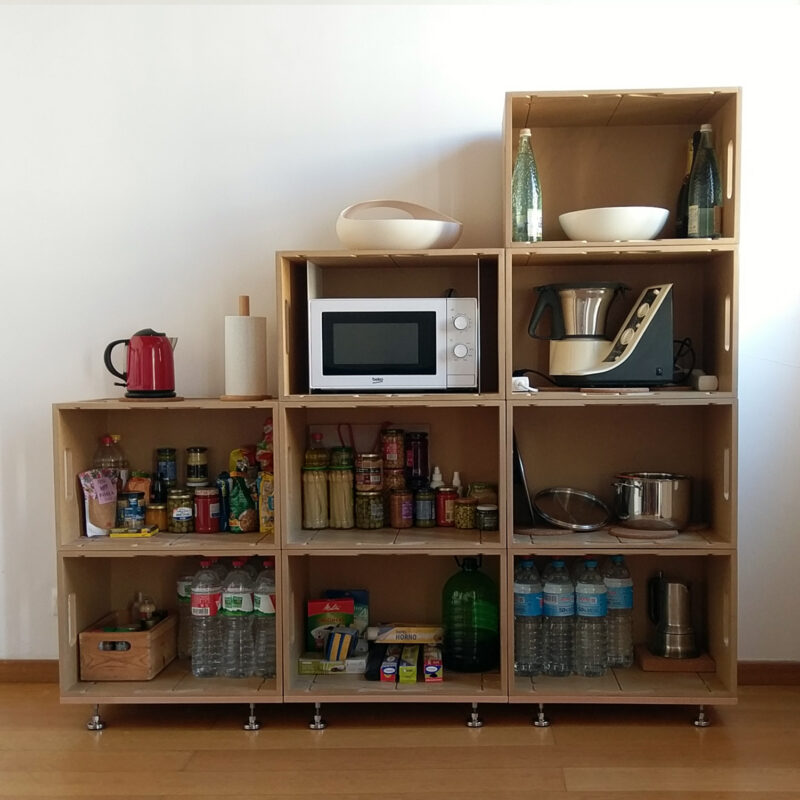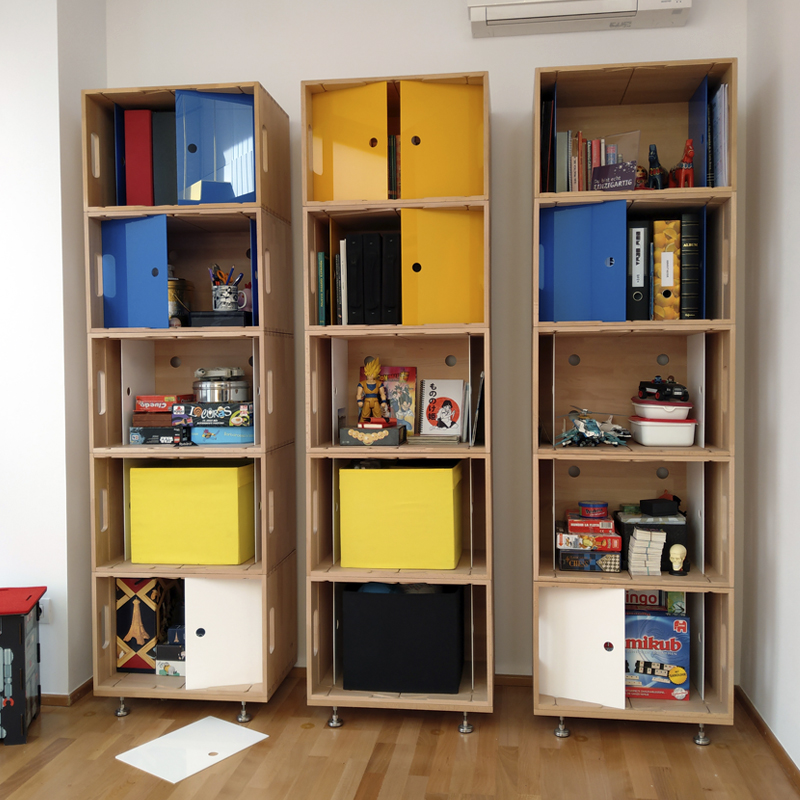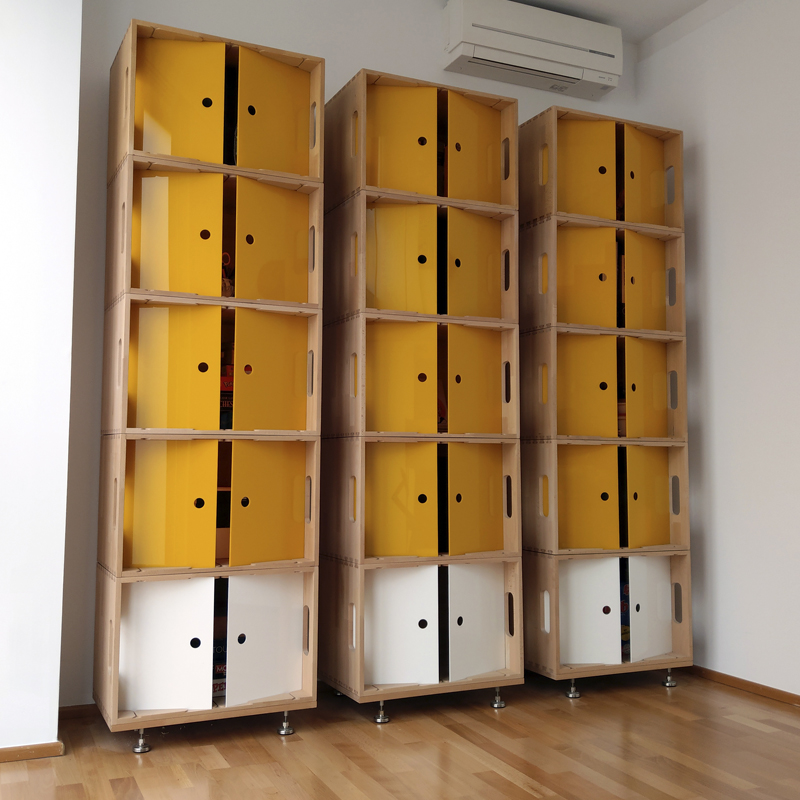 The sices of the boxes (also suitable for any moving house) are ideal for storing items such as books, archives, photo albums, kids toys, board games, vinyls and personal item.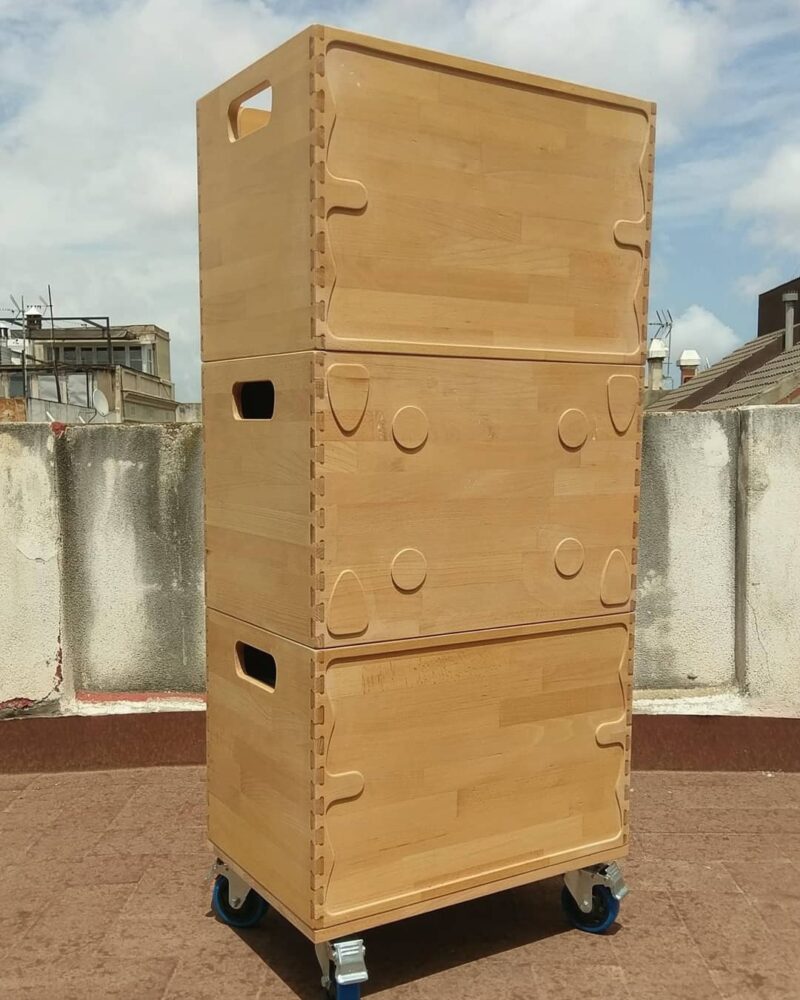 The Nòmadin boxes can be combined with wheels or adjustable stainless steel feet which is very suitable for uneven floors.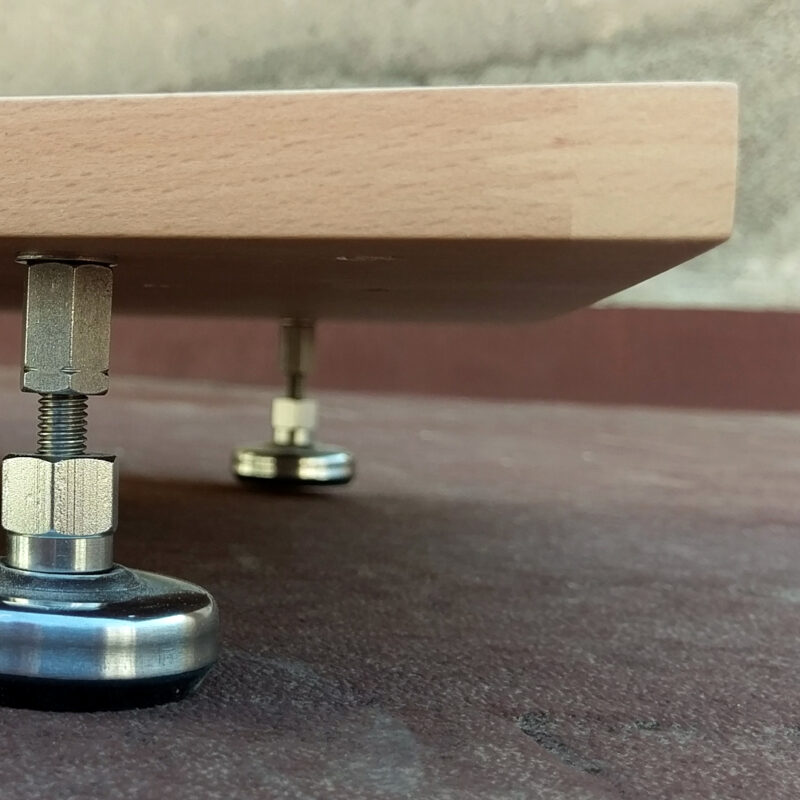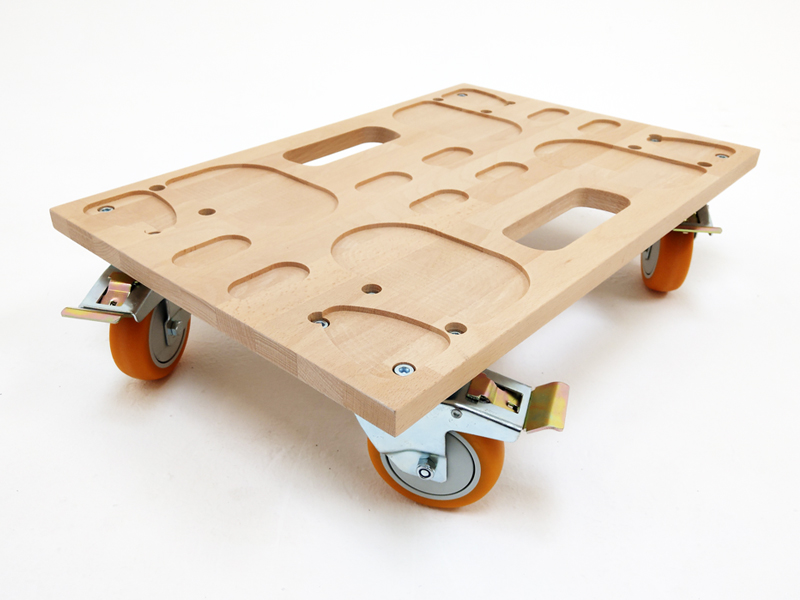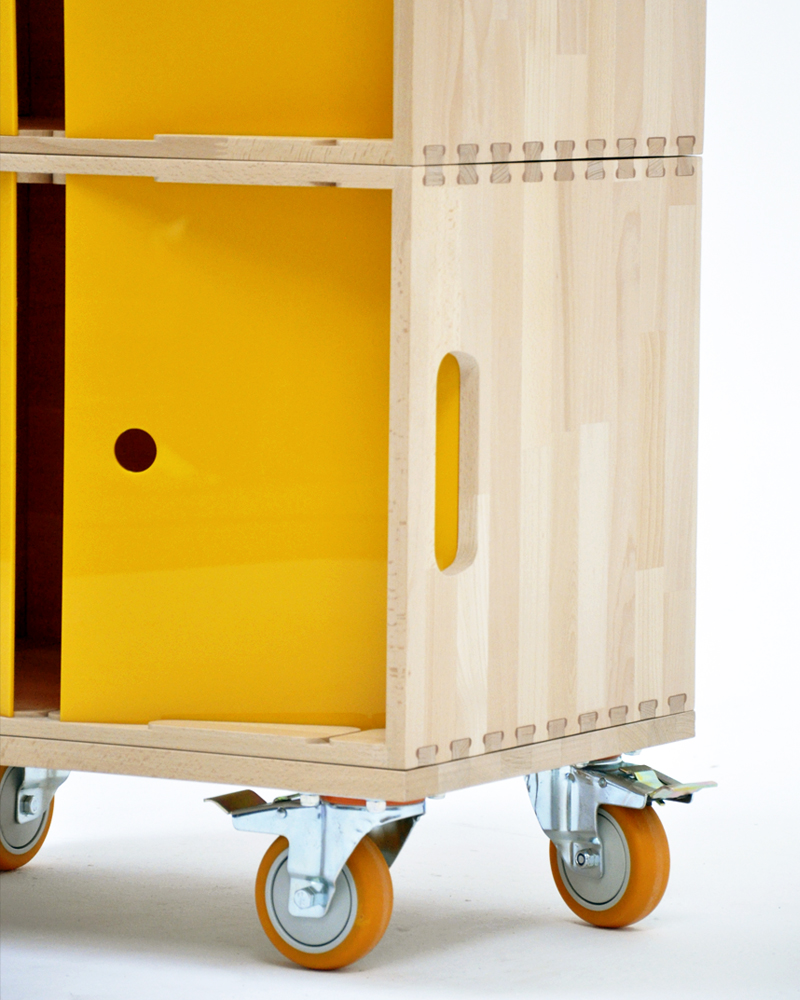 Barcelona, 2022