GANGDEROBE is a wardrobe / coat rack,

which transforms a small hallway into a lively, welcoming entrance area. Located next to a fire exit, this piece of furniture has to accomplish its function as a wardrobe without blocking the way.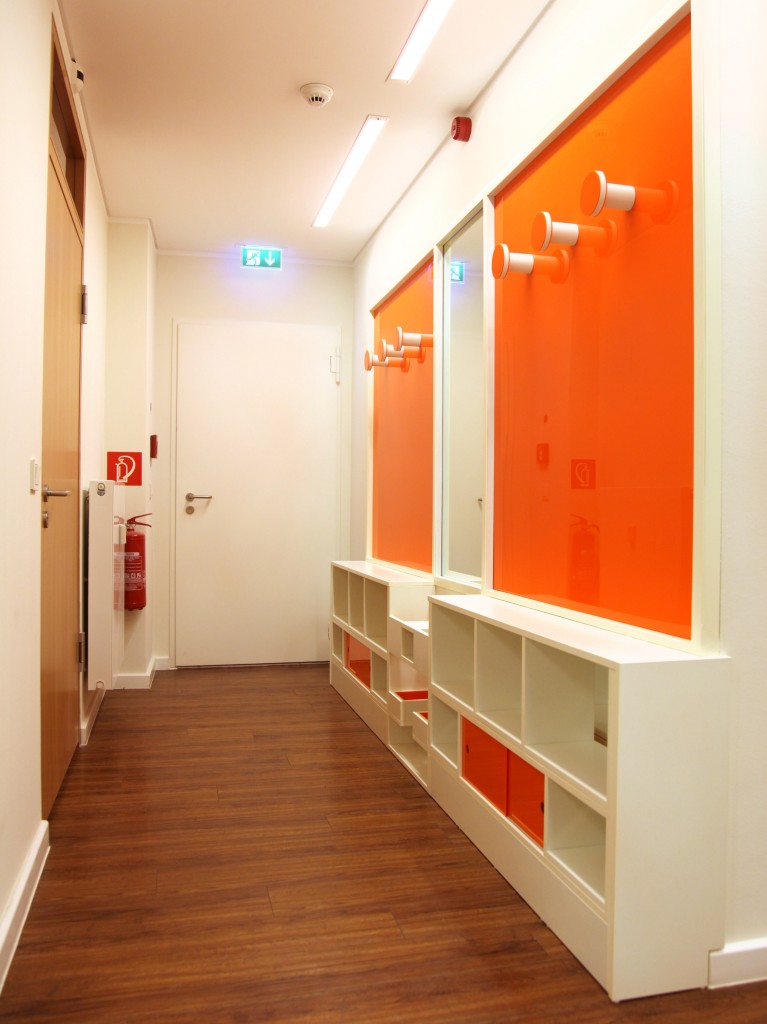 In addition, the horizontally arranged mirrors behind the shelves enhance the luminosity of its surroundings and create an ample field of vision. To gain maximum spaciousness, the dimensions of this design remain within 19 cm in depth.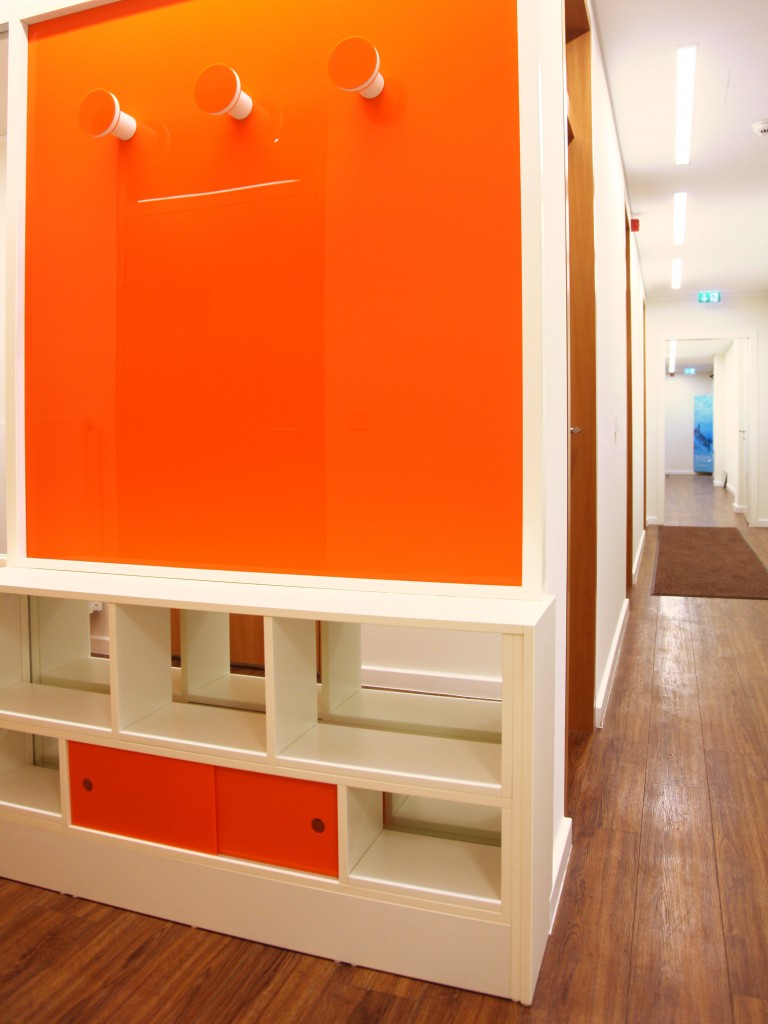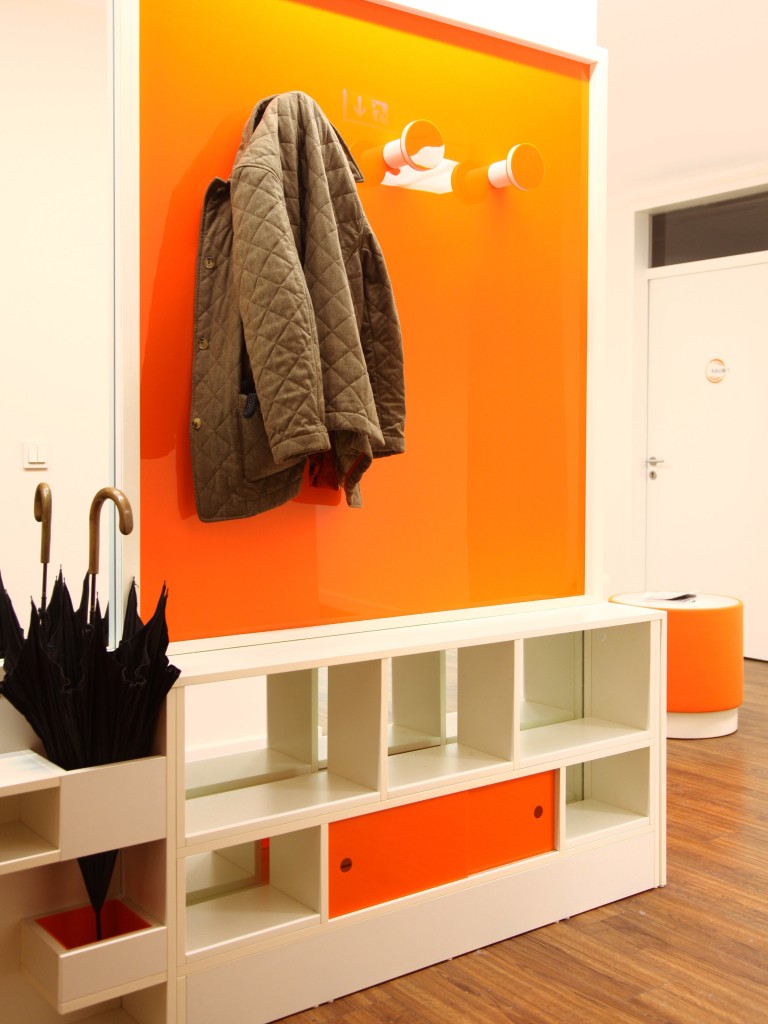 Installed in an existing physical therapy practice, this useful object offers its visitors a pleasant and comfortable area to leave their street attire.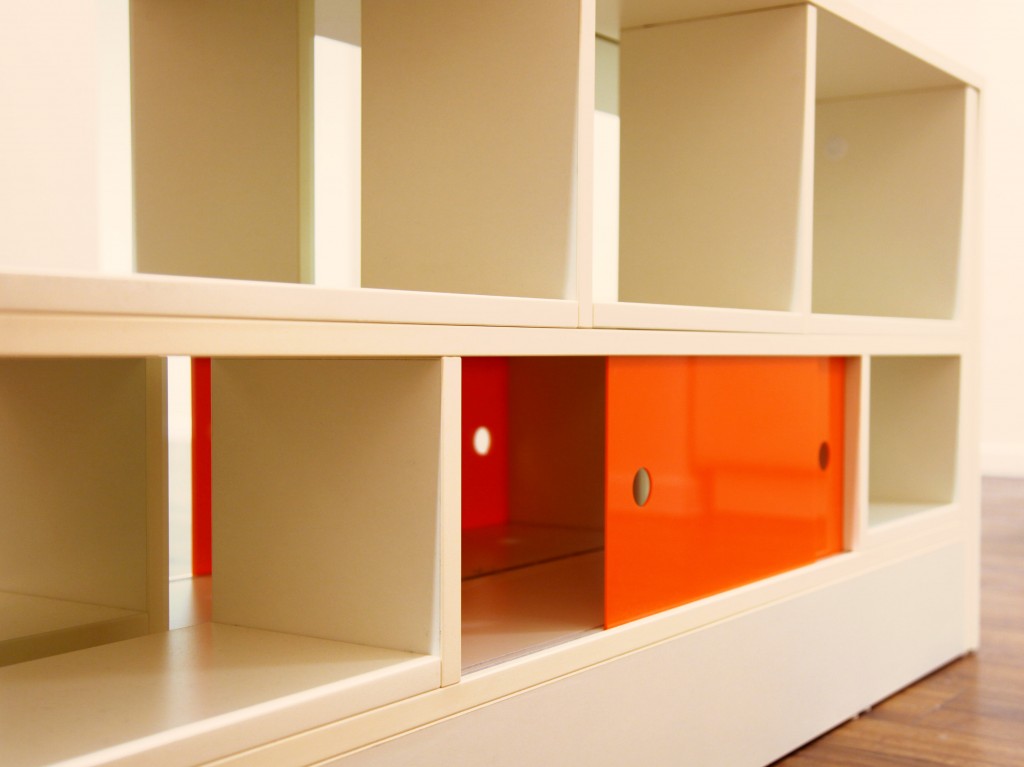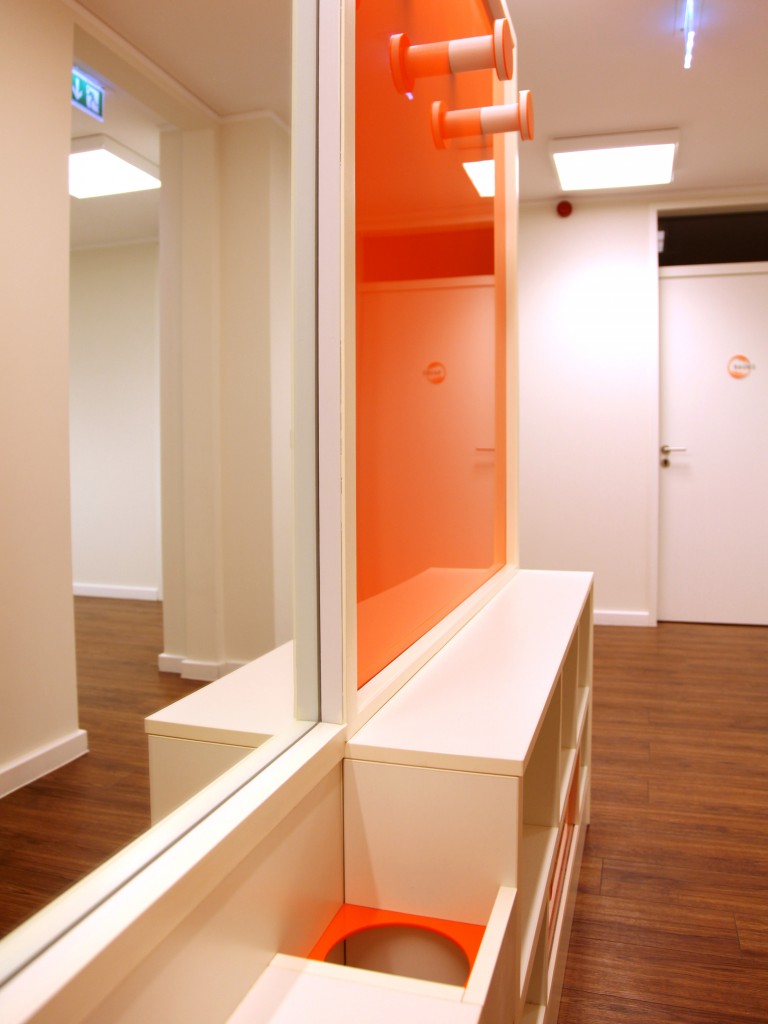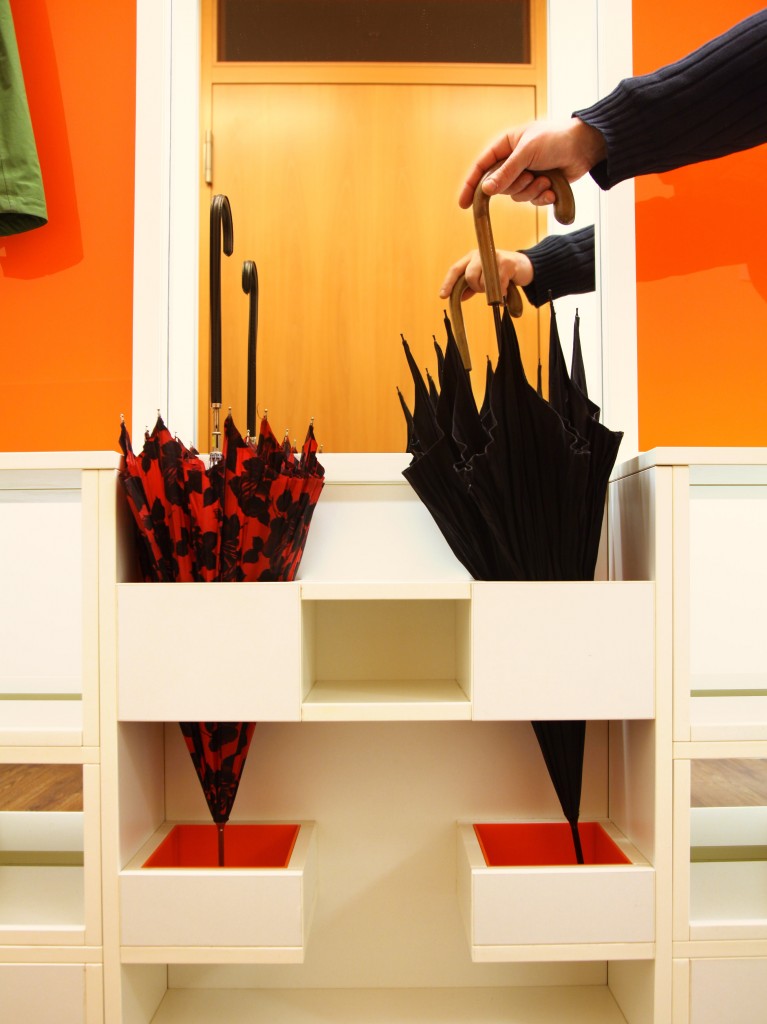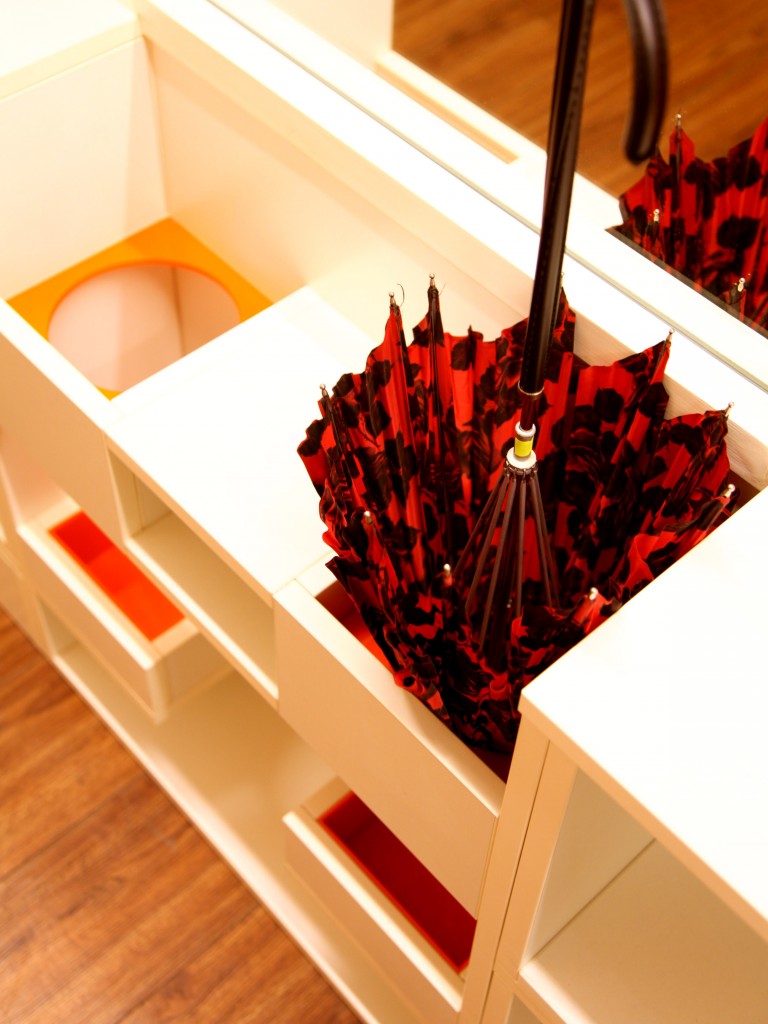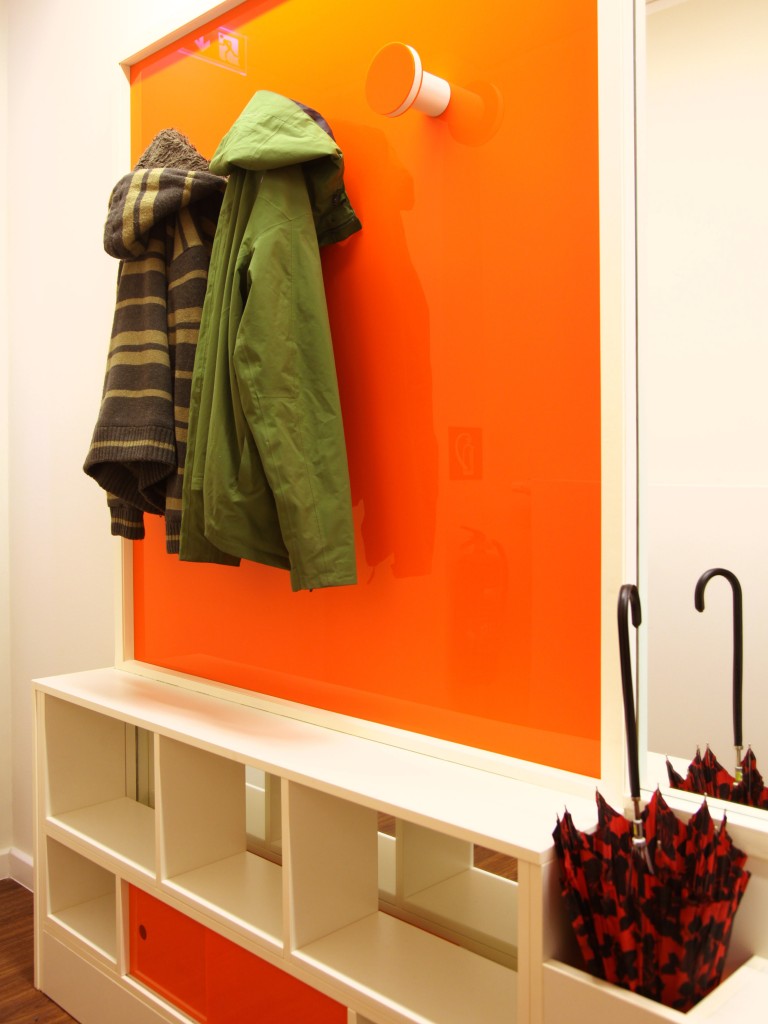 Berlin, 2013