IXI is a system of specialized grips for pliers, nippers or cutters,

geared toward craftsmen. Four sizes were designed, guaranteeing that the tools can be adapted perfectly to different sized hands. These grips provide optimal support and give precise control. iXi is available in left-handed and right-handed versions, therefore it offers better ergonomics.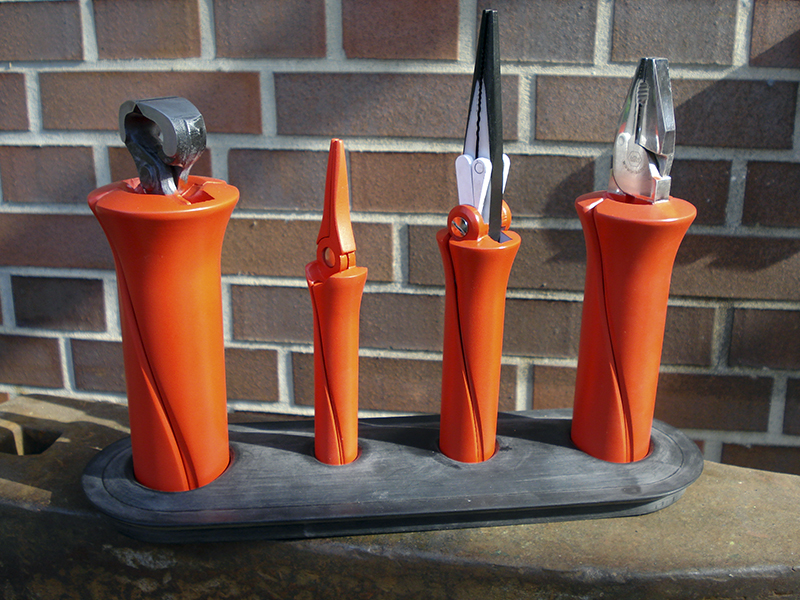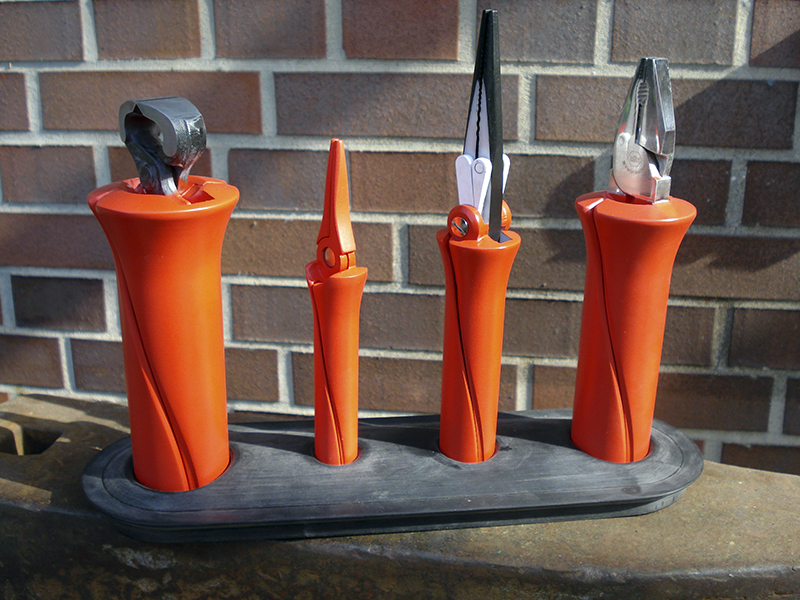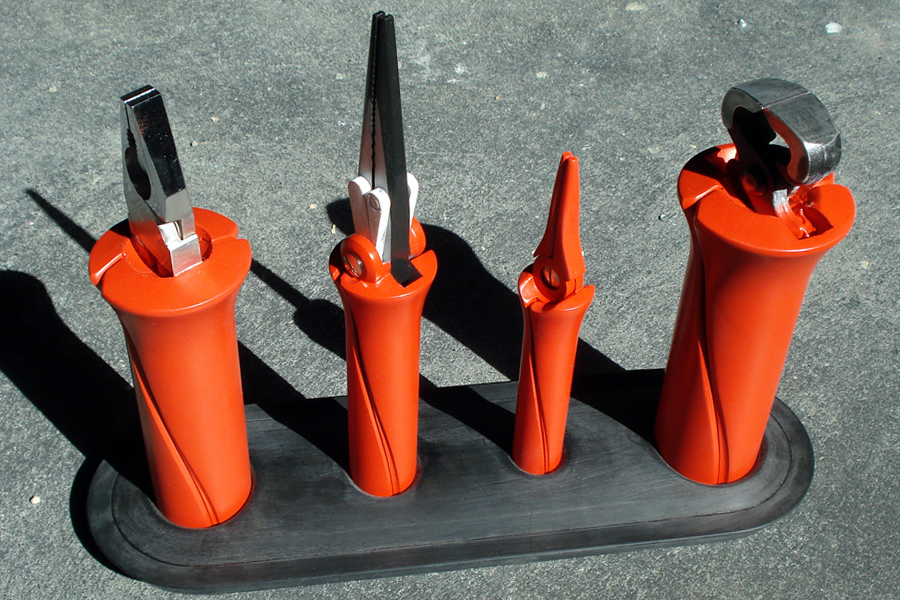 Another innovation consists in the shape these grips take when closed. By closing the handles, both sides join and form a cilindrical shape. This geometry enables new ways of storing and carrying tools.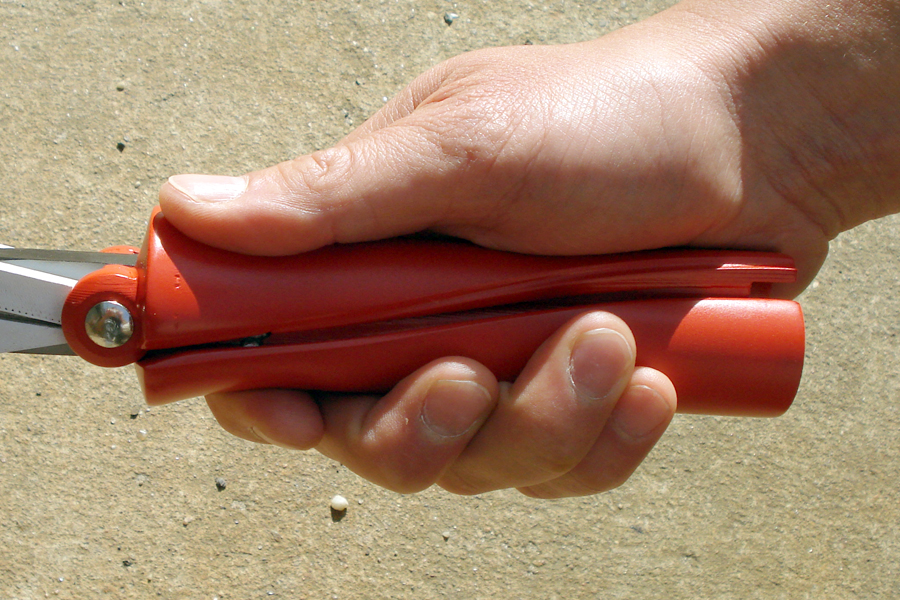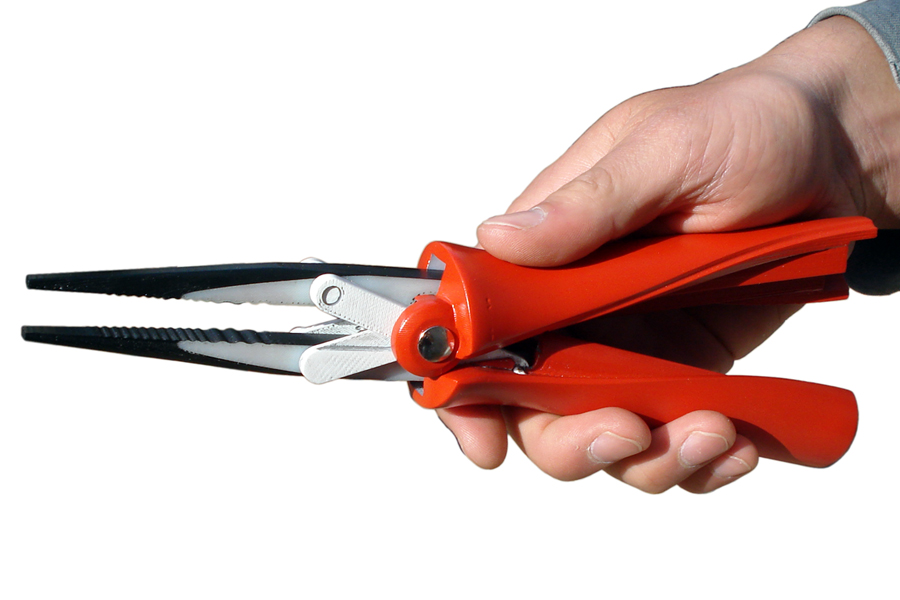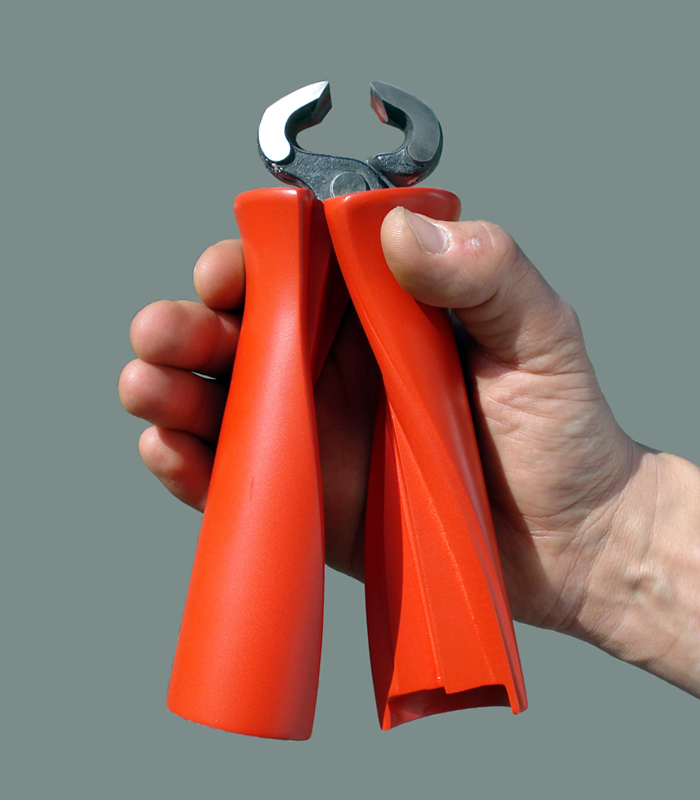 Maintaining the handles' innovative ergonomics, further development incorporates a feature that enables iXi to temporarily clamp down on objects.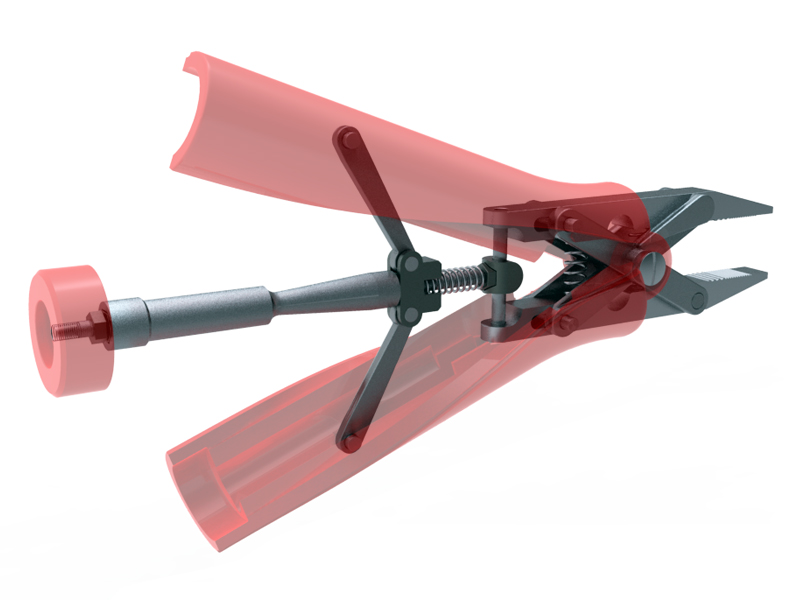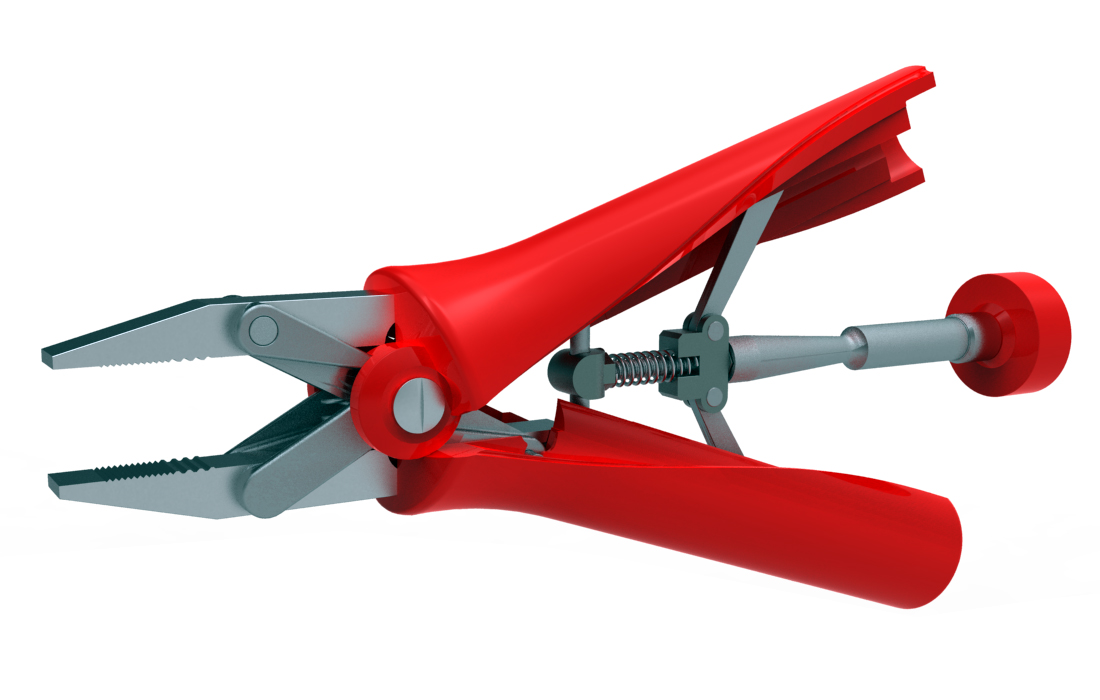 With this clamping function you could fasten the pliers anywhere and keep your hands free for other tasks.
Berlin, 2009