DEGUSTA-POINT is a mobile display case and a counter,
at which prospective clients are offered samples of chocolates. The setup combines a countertop on which pieces of chocolate are served, with two spacious display surfaces behind glass, where the chocolates bars are presented. Its function is to promote Nestlè's product line Les Recettes de l'Atelier.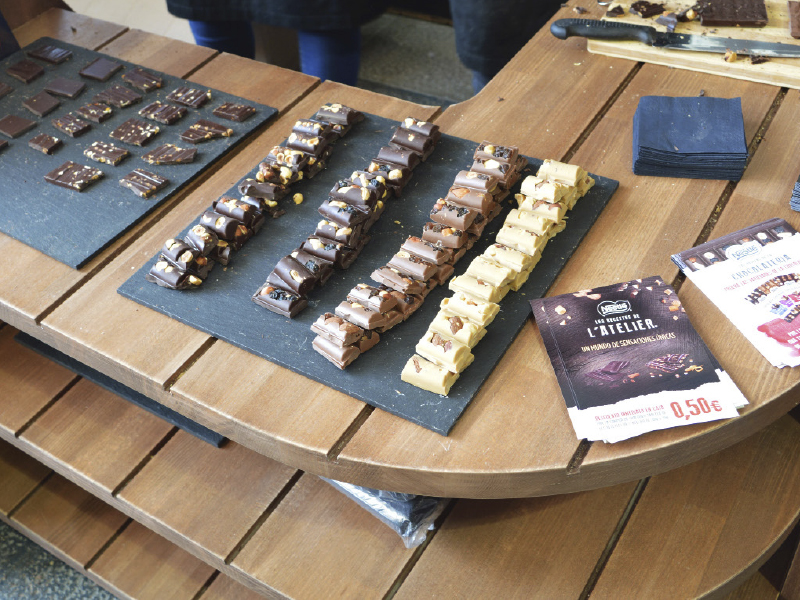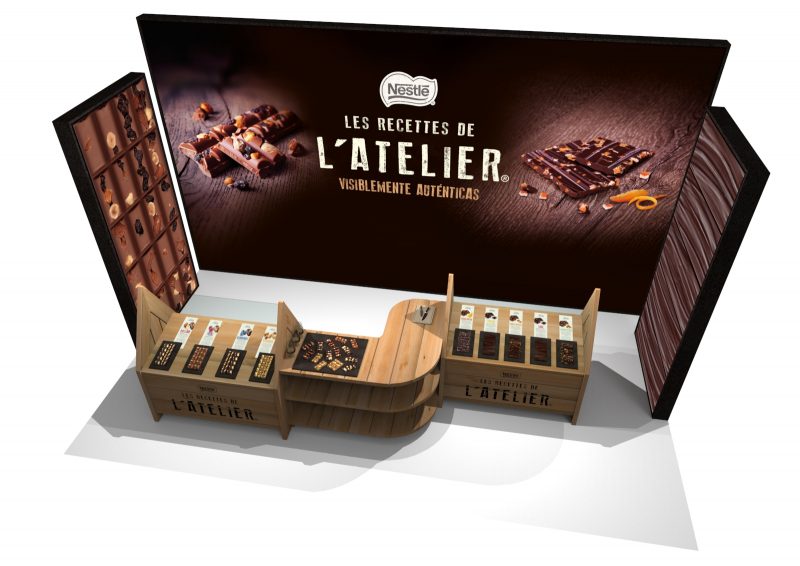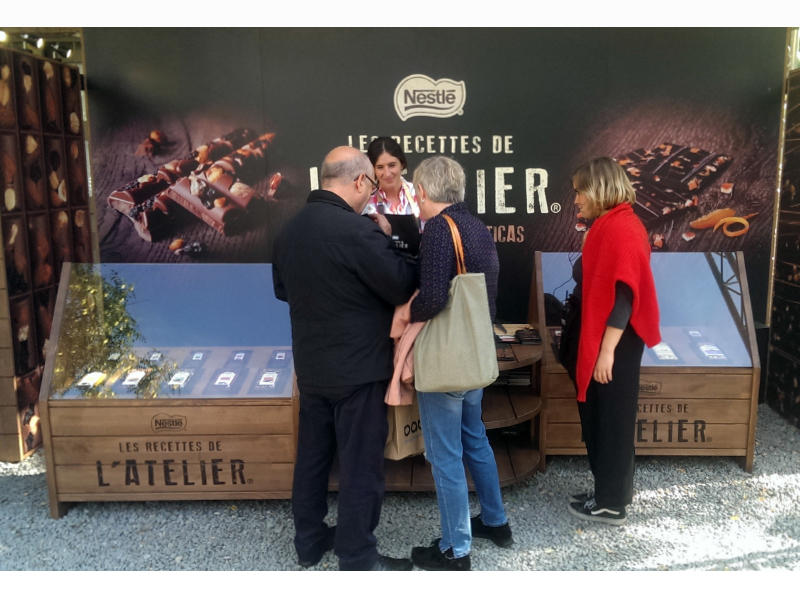 DEGUSTA-POINT's aesthetics and its robust nature convey the collection's message "visibly authentic" and underline its exclusive quality.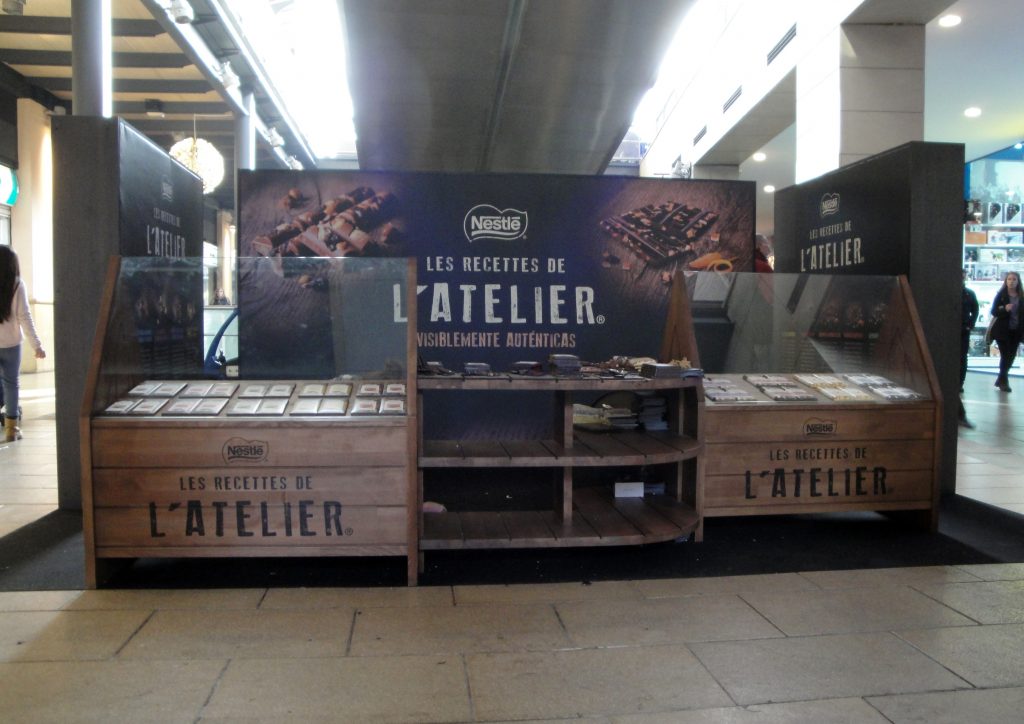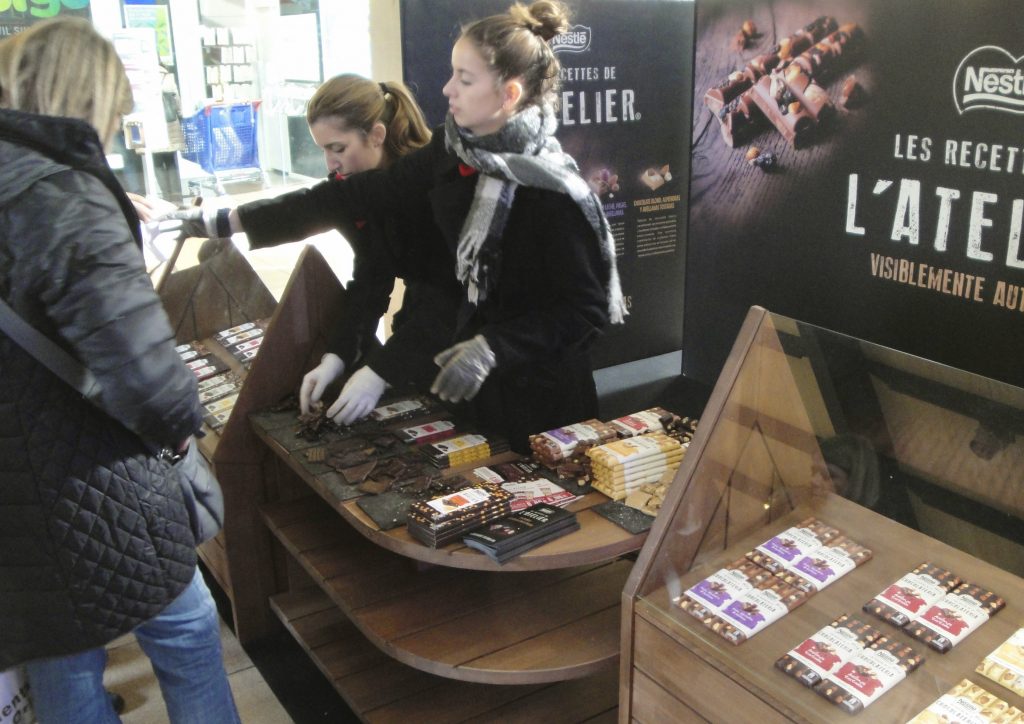 The design evokes tradition and artisanship, thereby adding to the product's attractiveness.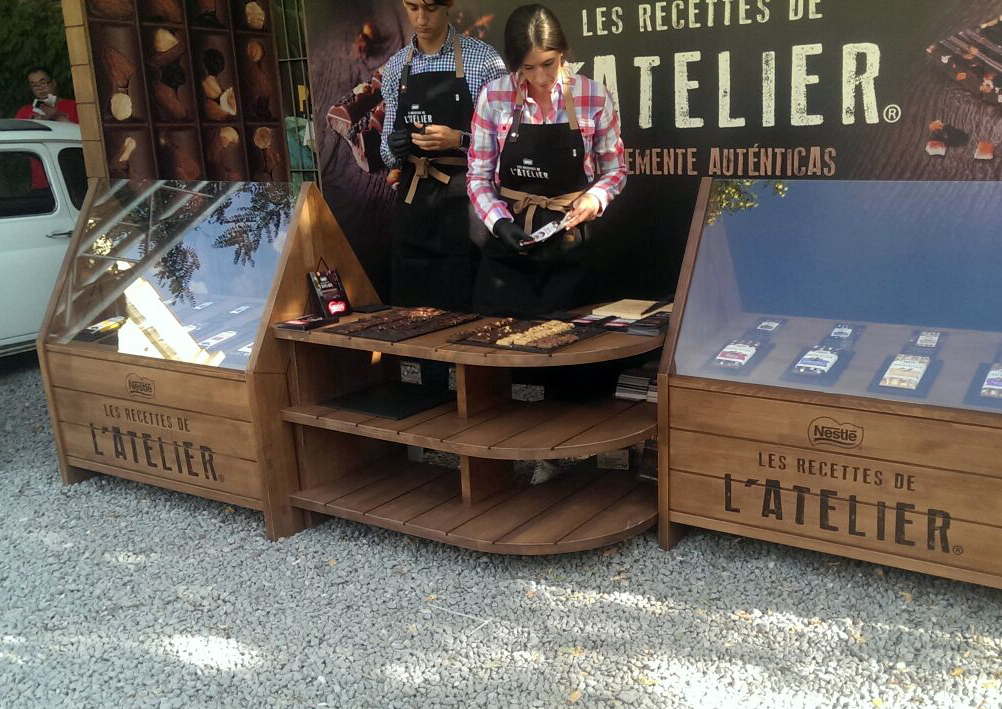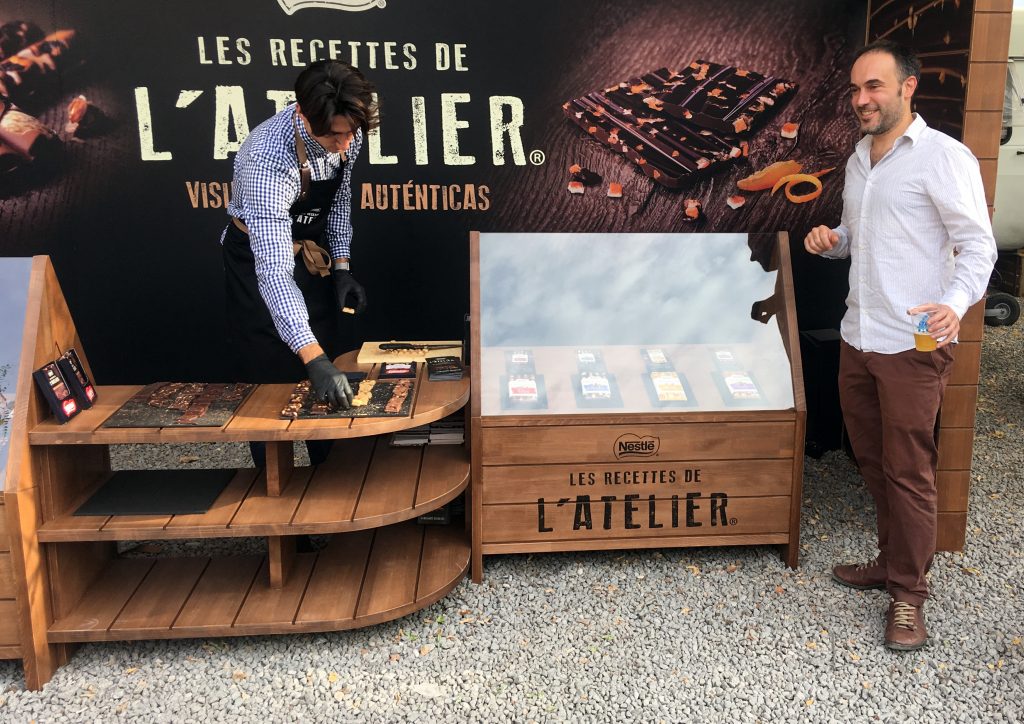 Barcelona, 2017